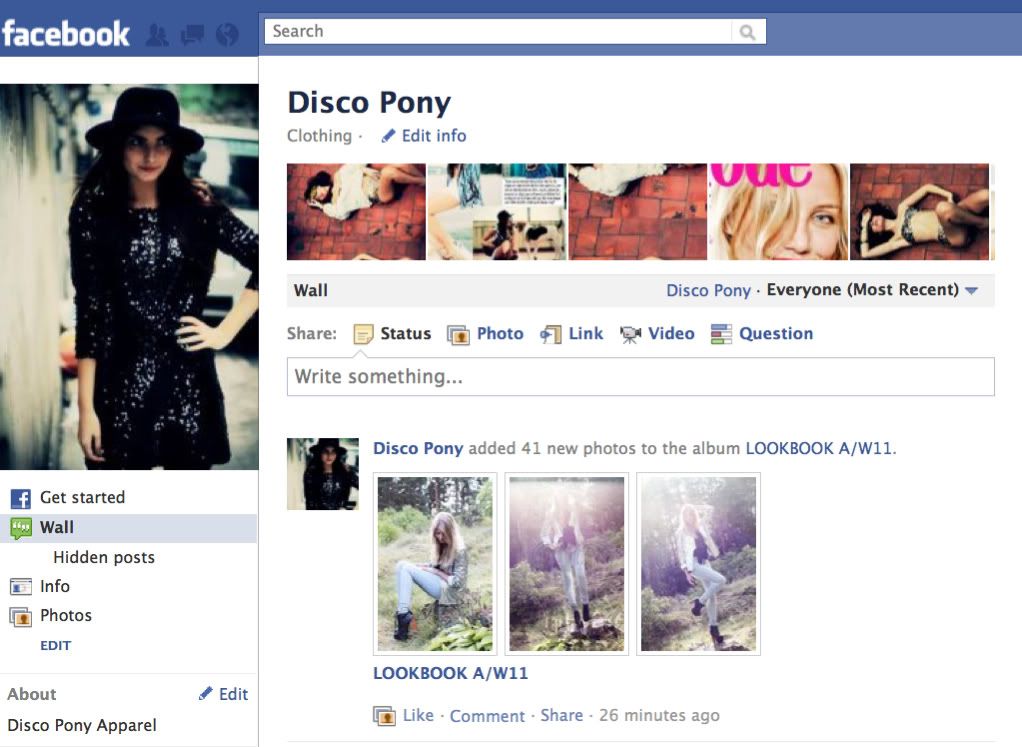 Disco Pony is UP! Whilst I plod on with my Disco Pony, sans a functioning website, I have made him a page! Come and show your love and I shall keep you all updated with the latest pieces, photoshoots and info for ordering etc!
I am still set on re-shooting the entire lookbook, along with all the new pieces for A/W11- outdoor, urban jungle style, so keep an eye out for that! The sparkles really do shine in the most amazing way in daylight!
Thank you to all the beautiful, gorgeous girls and bloggers who have contributed to the facebook Lookbook. You are all AMAZE and then some! I wish I had just shot all the pieces outside in the first place, but I am trying a new thing called "Not being TOO hard on myself, since I am a newbie to this!"
"Like" Disco Pony here! If you do of course!!! If you don't then... trot on!!!! hehe! I'm just kidding... kinda!
Disco Pony
Promote your Page too