Wearing: Black Vintage Fedora, White Tee: Zara, Black Sheer Skirt: Maple HK, Flatforms: HK Boutique (Below) Silver Surfer Sequin Jacket: Disco Pony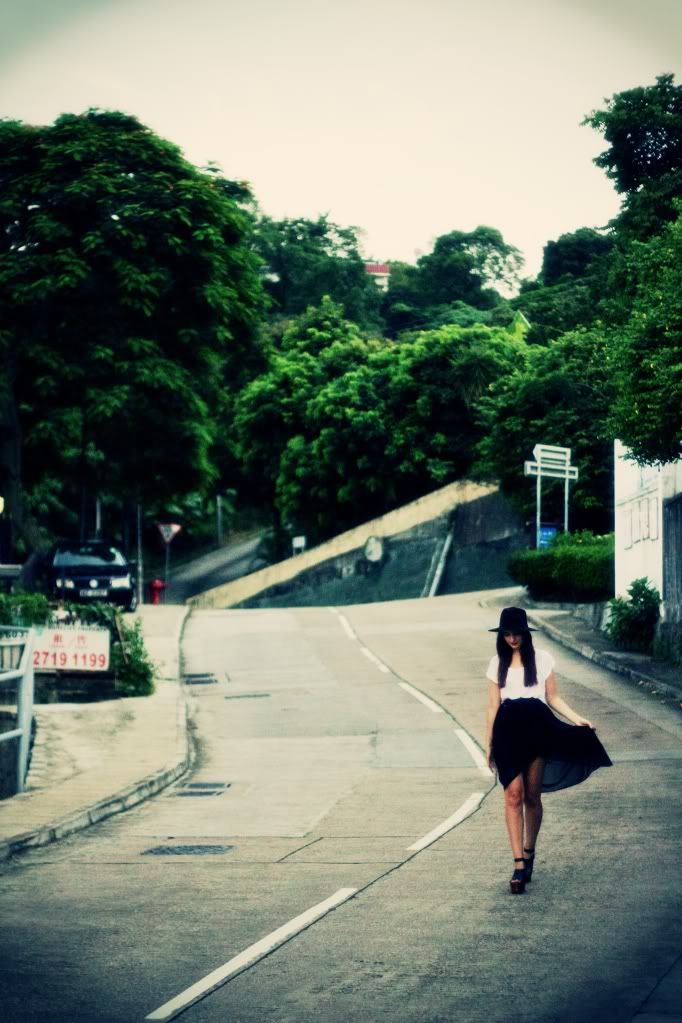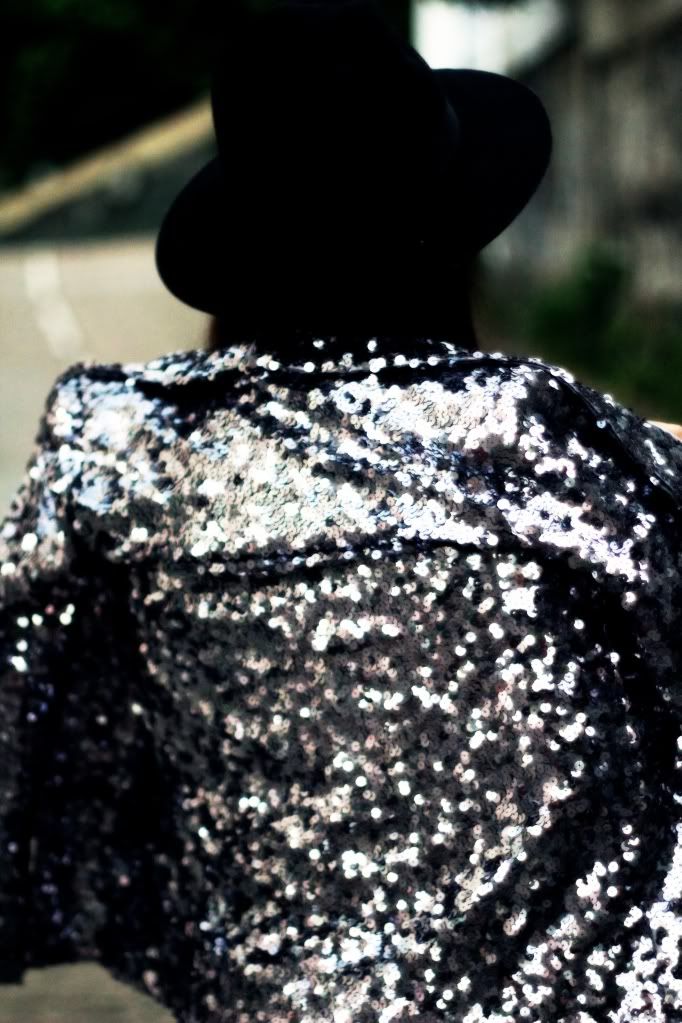 I have a love hate relationship with hair cuts! My "Ombre" has been rapidly destroying my hair to the point of slight depression (hair DRAMA!) and despite my many attempts at slowly snipping away at all the split ends... then dying it all darker... it's still been begging for a dramatic 6" chop! So... I just hacked it off! It felt rather wonderful for a while... but thennnn it started to bug me being all "shortish" and whatnot! It'l grow, it'l grow, it'l grow mantra on repeat!!! haha, okay, i'm just kidding here peeps... I'm not so fussed... kind of, okay, I am a bit... but it's too hot to care right now!!!
This has been a completelyyy crazyballs day! We finally have our puppy home with us in Hong Kong... after a maaad expedition to find him in a warehouse in the middle of nowhere (superterminal my ass!) Poor little thing, imagine flying thousands of miles, having no idea where you are... stuck in the bottom of a plane, then coming out into a place you have no smell recognition of, and your parents nowhere to be seen for hours (after the 2 week absence!) TRAUMATIC MUCH! I've never heard him howl so loudly as when he saw us from his crate... Awwww, it broke my heart! His little nose was all scratched up from pushing it through the bars... However, he is now home, all snuggled up... having been for a jungle exploration and eaten en entire packet of peanut butter dog biscuits from the village dog bakery!
I'm not reaaaly sure whats going on with my make shift modeling at the moment... it seems I am having a very make shift moment, and not getting on with the camera at all... however, as Albert kindly pointed out at my distaste for the past few shoots... I have in fact been really ill for the past few days, with some sort of stomach flu... And after the ridonkulously long day we had on top of this... I was excused for my eweness, by Albert at least!!! Thanks baby!!! :)
I hope you are all well... I promise to be more "on it" blogging wise this week... It's much harder than I imagined now with the hours we are working, and the hours of light we have!
Love and love bunnies xx
Photography by Albert Dedeu