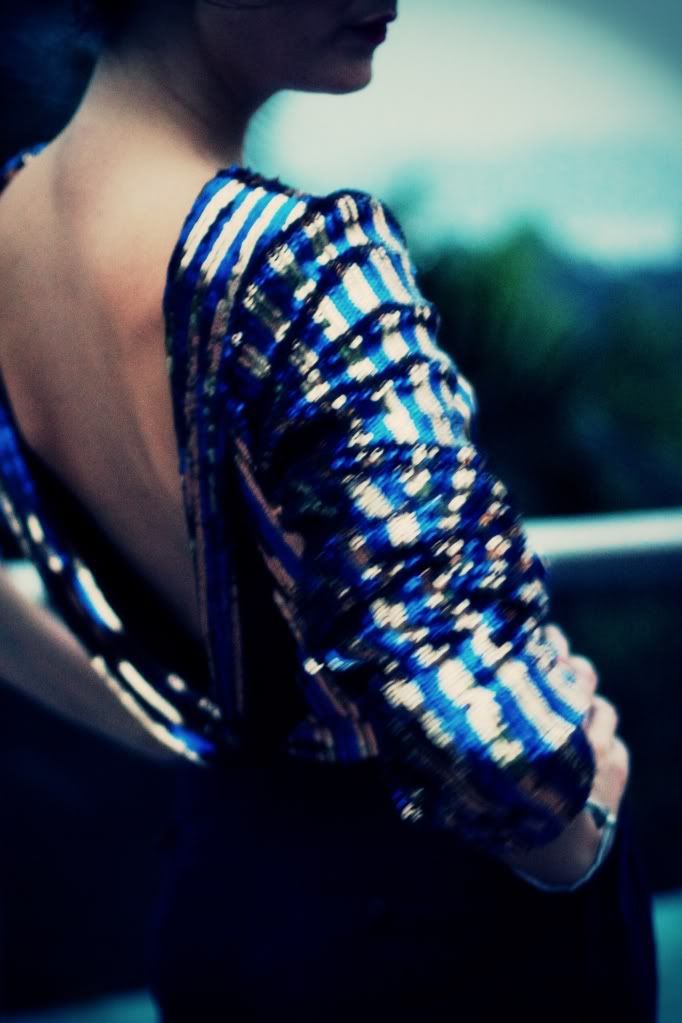 Gold & Navy Striped Sequin Drape Back Jumper: Disco Pony (zoeycrystyna@gmail.com), High Waisted Navy Pants: Zara, Watch: Bvlgari
Who say's sailor cant be Disco?!! Disco Sailor... the oceanic range!!! haha!!!
I'm so jetlagged right now, but my eyes seem to be wide open at 12am... when I should have passed out about 10 hours ago according to my body clock! (My Bvlgari actually broke mid flight, so I blame that!- God knows what time it is now... It's still 3pm apparently... In Dubai!)
I'm still debating what to call this beast... I was going for an "... age" theme... but Sailor Age isn't really a thing! Is it?! Bronze age, Space age, Sailor Age?! There really ought be a Sequin Age with the amount of shine there is out there at the moment! Especially in my Disco Pony wardrobe!
I love this jumper so much... I wish I could have brought it over to the UK with me... alas, all samples must be left in the Disco Pony headquarters just incase they need to be shipped out last minute for something interesting!
The next one in the series I managed to sneak into my case without telling...erm...myself! I didn't actually mean to, but subconsciously it happened... so there is nothing for it but to wear it, all the time basically!!!
Oh WHELL!!!!
xx
Photography by Albert Dedeu