My personal FAVE... The Casual! I'm so into Paddington Bear Duffle Coats at the moment, I never take mine off!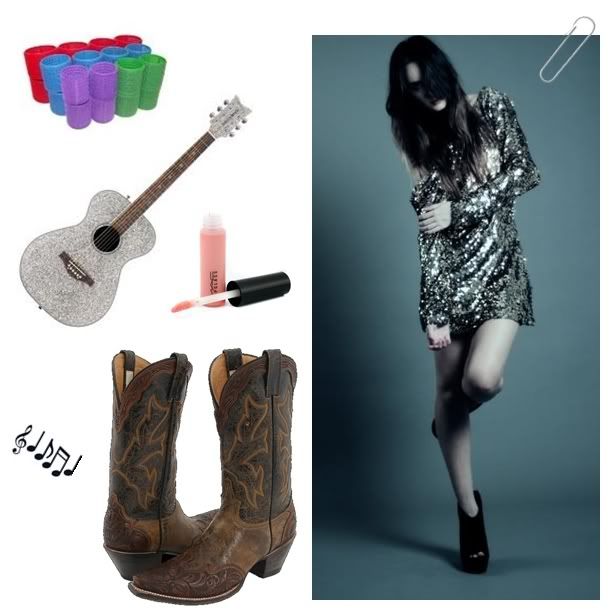 The Tailor Swift! Add some Music and Singing, and I'm one happy Pony Girl!
I woke up to suuuch a delightful tweet this morning! The super supportive and gorgeous
Hollee
of
Scissors Shoes and Spoons
has taken the styling contest for my Disco Pony "Natalie Dress" to a whole new level! I absolutely LOVE what she has come up with! It's awesome seeing how you guys would style this glitter ball up/down! I'm adoring the casual one... I would totally sport that to spruce up a crispy, sunny British country ramble... Making such an outing even mooore delightful! I'd pretend I was in a film for a few hours and run around all sequin clad and duffle coated up, rosy cheeks and a runny nose(!!!), some hill rolling might be in there too! Perfection! I wish I'd brought my Natalie dress with me... For it is in fact the most perfect sunny, cold English day today and my Paddington bear coat is looking at me now... begging that I do this!!!
Please do go check out
Hollee's blog
, and the rest of the looks she styled with the dress! That's made my day! :) Thanks Hollee :) And all the gorgeous Disco Ponies out there showing the love at the moment! I truly am feeling it, and it's giving me more strength than you know! xx
To enter the Disco Pony Natalie Dress Giveaway click
HERE!