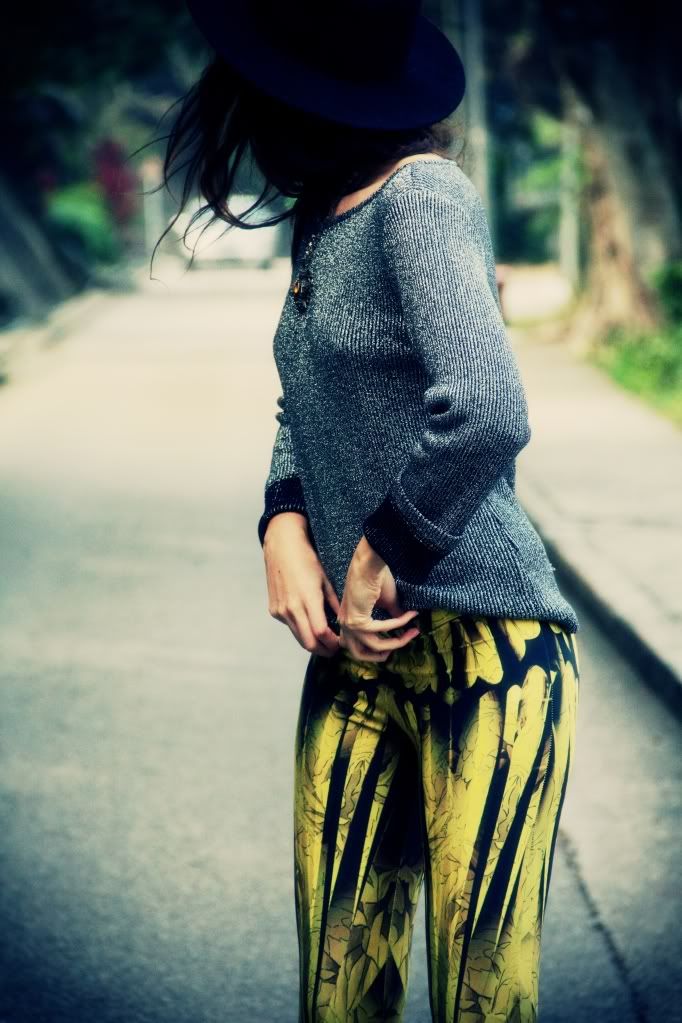 Pap shot!!! Quick tuck job!
"Diamond in Jungle"
quite the apt name for these bad boys! I was hoping to shoot them in Paris last month, but it rained...and rained....and rained... not so tropical really! So, I thought I'd go ahead, don a Disco Pony silver space jumper and take a walk in my own jungle. I am basically ooooooing with the softness of my banana pants... seriously, I might be moving in!!! I'm going to need the entire RI range by Carrie now! Blue next please!
We took these pictures just outside of our house, in front of a big banana plant for humours sake! (god I'm funny ;) I grabbed a big leaf off the floor and now have some VERY SPECIAL photos indeed!!!! haha! I might whip them out when I'm in a more jocular mood!!!
Back to the bananas though... I'm totally impressed by the work of the gorgeous Carrie. If you are in the mood for some pin altering sexy softness, i'd highly recommend checking out her
entire range of leg wear!
I predict big things for these leggings! I'm proud to have a pair in my closet (ahem, on my floor along with everything I own- New Years closet rethink?!!!) They belong somewhere far chicer than my floor... actually, I'm going to put them back on now... mooch about and eat some steak, Monday night rock n' roll!
P.S I'm so totally working up the nerve to chop my locks off to this "tucked in hat" length... what do you think??? New Year, New Hair?! Happy New one lovely ponies :) xx
Photography by Albert Dedeu