Wearing: Fedora: Vintage, Pink shirt: Zara, DIY Shorts: Kenzo (Thrifted), Booties: Steven Madden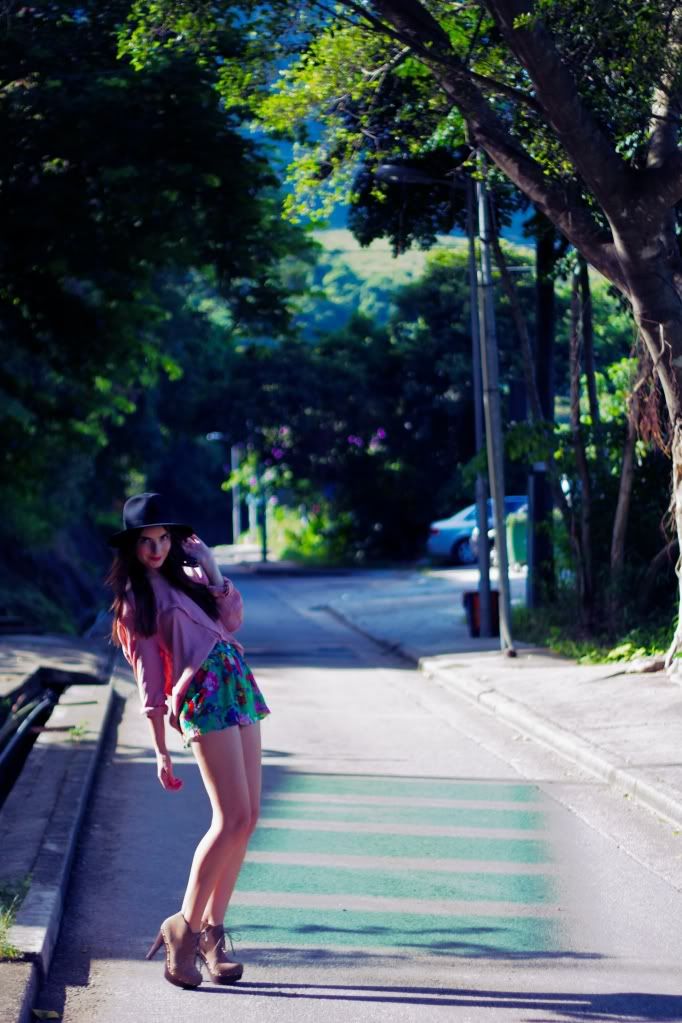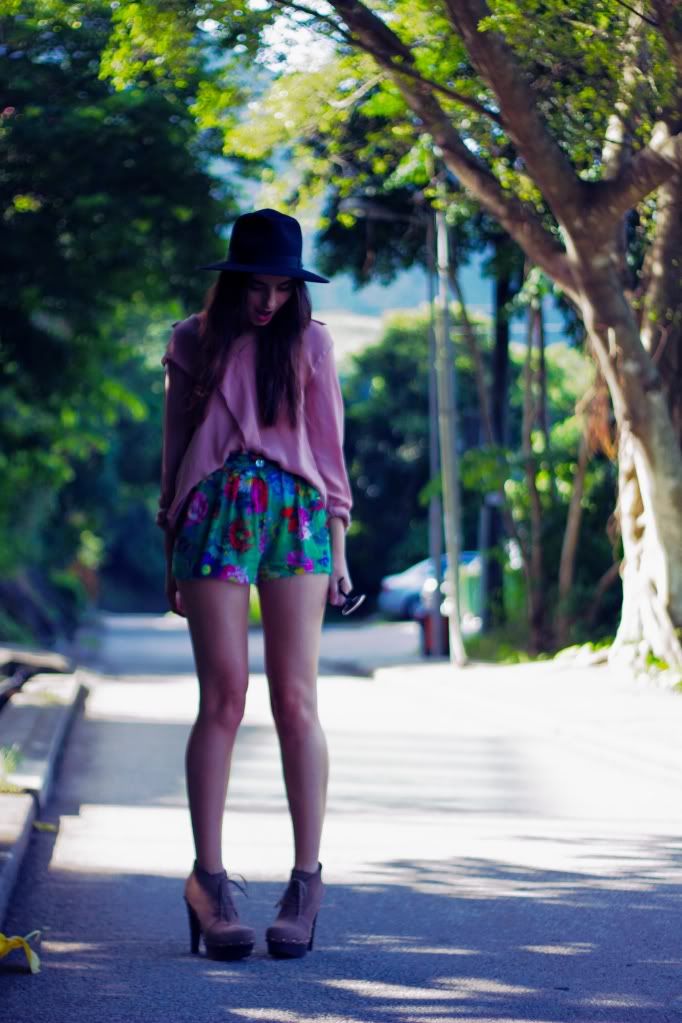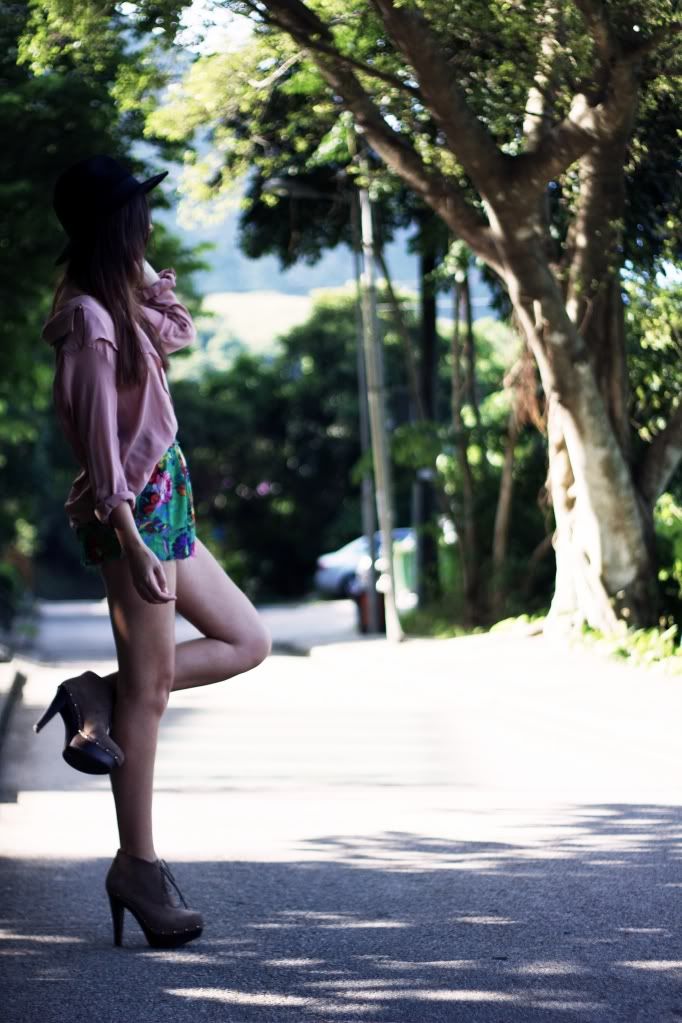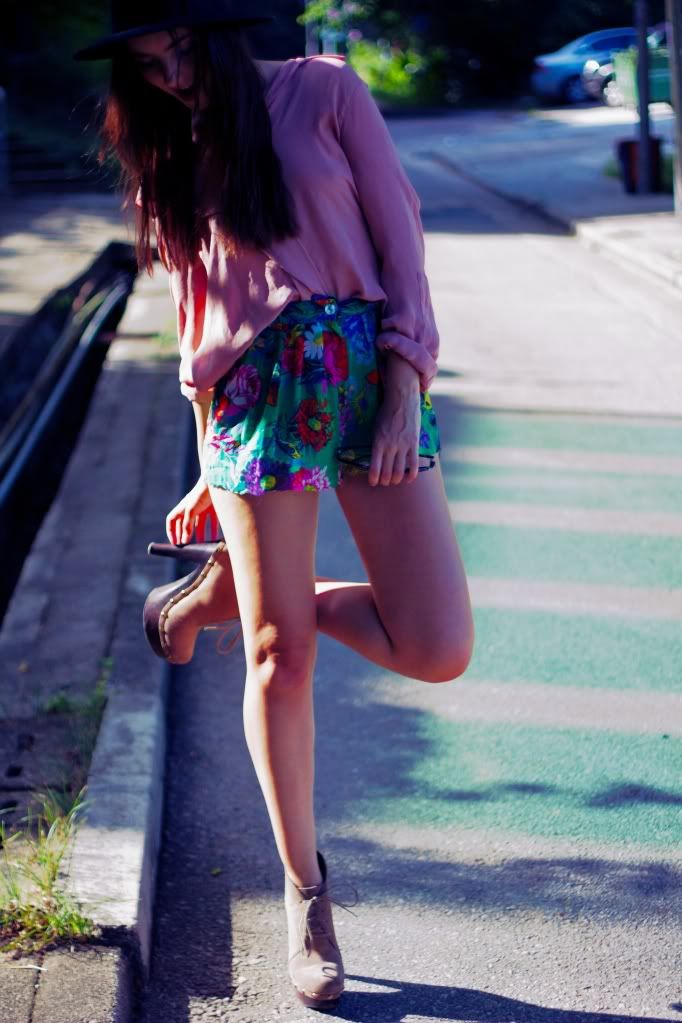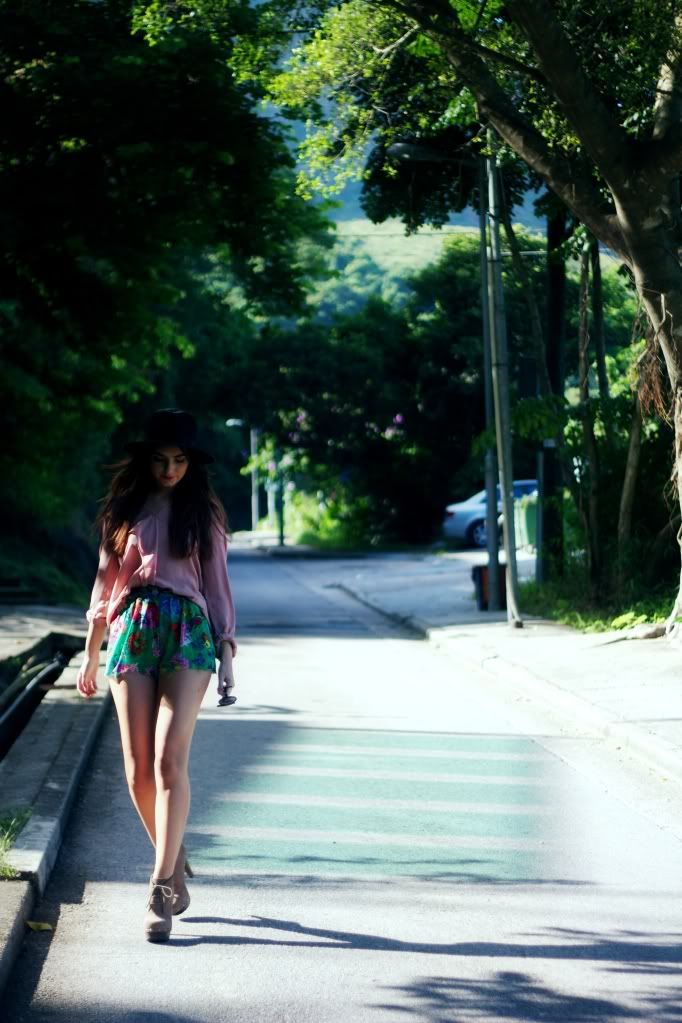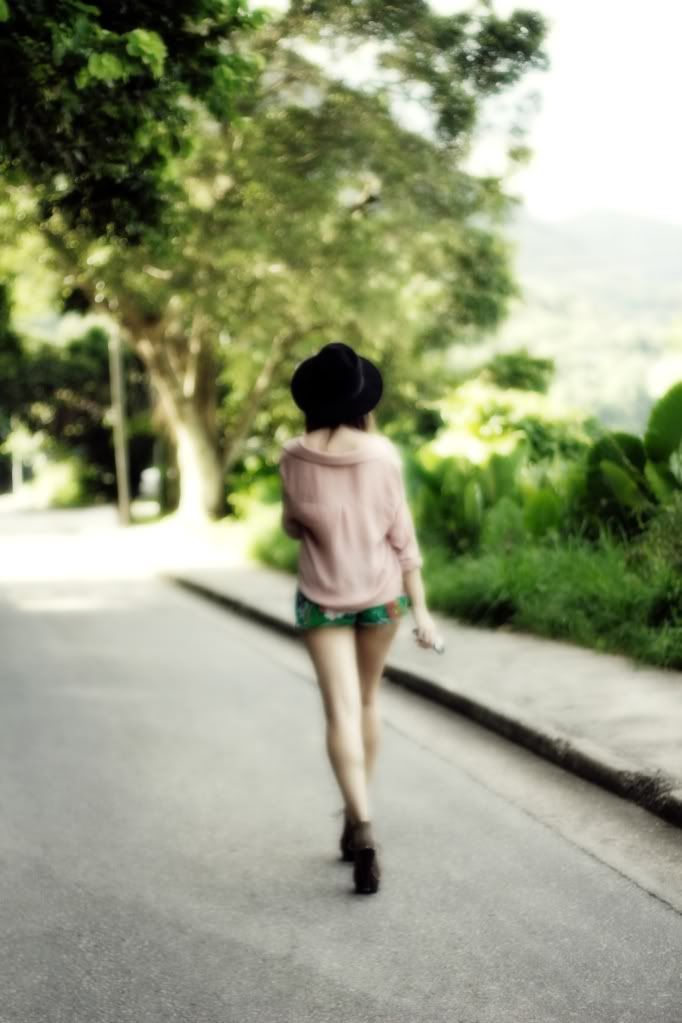 Erm FINALLY!!!! I actually managed to get dressed! This is a feat you probably cannot understand my triumph over, but trust me, in this heat... wearing heels and clothes and make up... pretty painful! But today, TODAY folks, I did it, and it felt....SOOOO GOOD!!! I've sincerely missed wearing heels and feeling like my legs go on and on as opposed to dramatically stopping 6 inches in advance of their destination! Oh sad face, on the subject of heels... I realised last night that a whole load of lovely things were swiped from my suitcase on the way back from Barcelona... including my favorite black peep toes... the ones I wear ALL THE TIME :(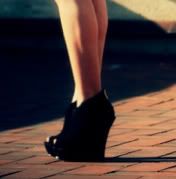 SO SAD... my heart sinks every time I think of it... Along with some of my hats too... gah, the person looting my bag sure knew how to hit my sore spots!!! Boo! Anyway, worse things happen, so I shall shoosh about this now and discuss the classic shorts 'n shirt combo... my staple uniform for when I actually have to get dressed! I am so completely adoring over sized shirts at the moment... I have designed a bunch for Disco Pony, all in crepe silks for that extra softness and layering potential, so excited to see them... and wear them!!!
I found a proper model for Disco Pony last night! Oh yes! Rather looking forward to getting her in some pieces... I know she will rock them out to the max! :)
Currently getting ready for morning dim sum on the beach with friends, after one of the most delicious, never ending meat fest's of a BBQ last night... woah, I'm not sure I can take any more food... but I will! Yes, yes... I will find a way!!!!
Hope you are all well, and are enjoying your weekends to the fullest :) xx
Photography by Albert Dedeu