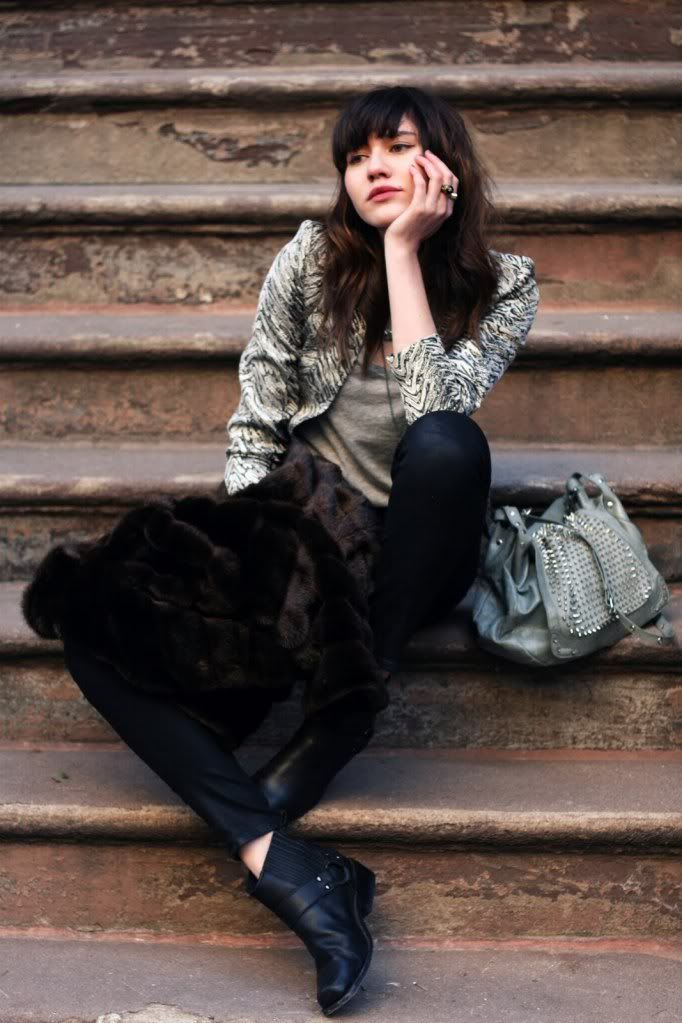 I think this has to be my favorite stoop shot of all time! So bored, yet so beautiful!!! Natalie in her Silk Disco Pony Jacket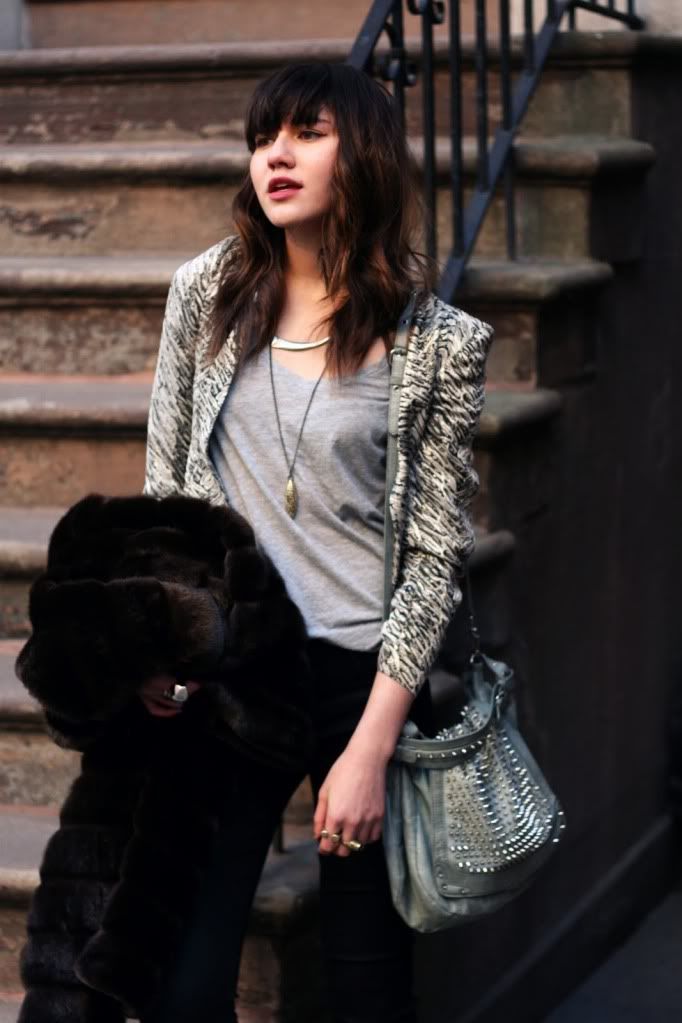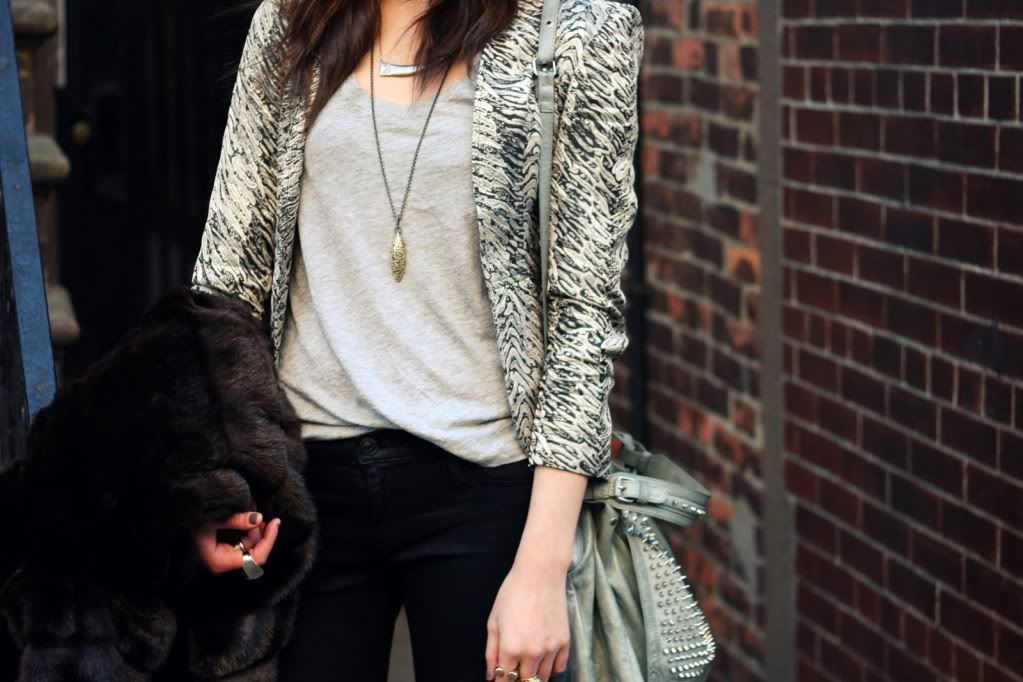 This girl... always does me and Disco P so very, very proud! Total New York City grunge perfection, non!? OUI!...
Not sure I'm going to be able to wear my jacket any other way now, now that I've seen the way it really must be done!!! I definitely designed this jacket to be worn with a simple tee... it's super light weight and silky soft, and looks undeniably chic when dressed down town style!... I so completely love these photos, I think Natalie is a bit of a frustrated rock star really- Disco Rock... This needs to be explored!!!
Agh, I'm so confused as to where, and who I am right now... after a rather hideous flight back to HK from London, nestled directly in front of a man seemingly having night terrors whereby the only remedy was of course to inflict as much pain as he could on the seat in front of him (AKA me!) whilst screaming rather loudly... I didn't get too much shnooze! It's going to be a non stop work-through-this-Christmas-thing time now... better brace myself in a big way!!! Hope you are all getting in some rest... most jealous if you are! :) Pip Pip! xx
* Silk Jacket: Disco Pony 160 Euros