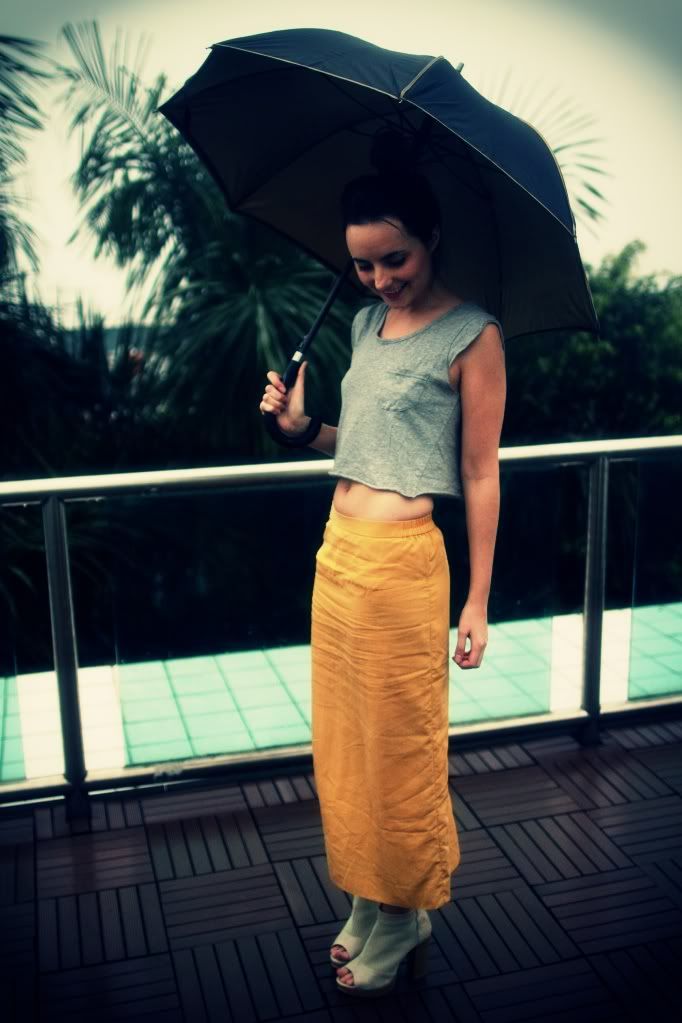 Grey Crop tee... DIY'd from a dress- zo style- on the body! yeah! Wonky goodness! Skirt: Thrifted Vintage, Booties: Random HK store
Oh look! Another jumping shot!!!
So, well quite a few things spring to mind when I look at these photos... 1. Grey and Mustard... again? 2. Shouldn't have polished off a steak lunch and continued to wear a crop tee... 3. Wrinkled much!
1. Yep... I seem to be wearing this combo a lot these days!
2. Let's get real here... a girl's gotta eat!!!
3. I was in fact clearing out my studio all day in these clothes before this shoot... lot's of sitting and sorting through crap... Come on down to wrinkle town!!! Next up some closet snaps! Oooo!!! ;) xx
Photography by Albert Dedeu