Silk Shirt: Disco Pony ltd Edition, Peacock Pants: HK, Wedges: Asos, Belt: Vintage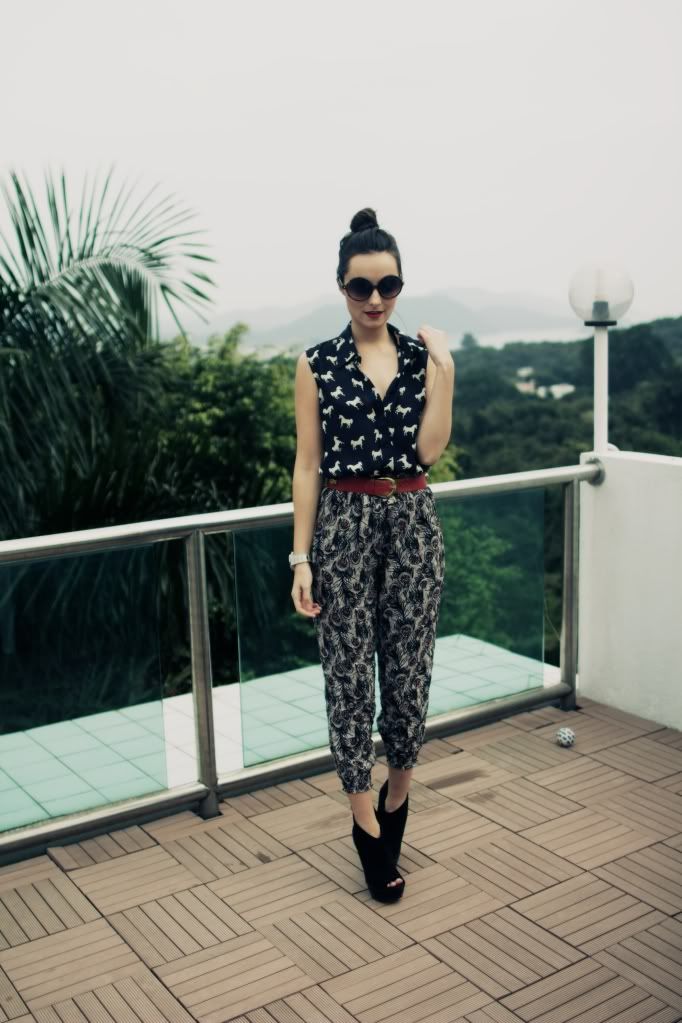 spot the "missing" link!
Whipping out the Peacocks again! Oh yeah! This time, I thought a little clash of the animals might be kinda zootastic! We got some Ponies, we got some Peacocks, we got some no hat-hair up action too even! Woah!
My poor sunglasses have been broken for months, I've lost my favorite black cheapo ones like this, and left my Prada swirly replacements at a friends house waaaay back last summer... I'm actually the kind of person who wraps tape around my broken glasses, no shame- dont care, whatever works- hideous I know!!! But I clearly have some because I removed the sticky tape and went without an entire ??? thingamyjig? whats that bit of your sunglasses actually called??? Gah! Weird! Stick thing- for the purpose of this shoot!
I haven't worn my silk Disco Pony shirt enough... It's such a perfect little thing! Neiiigh!
Happy Saturday xx
Photography by Albert Dedeu