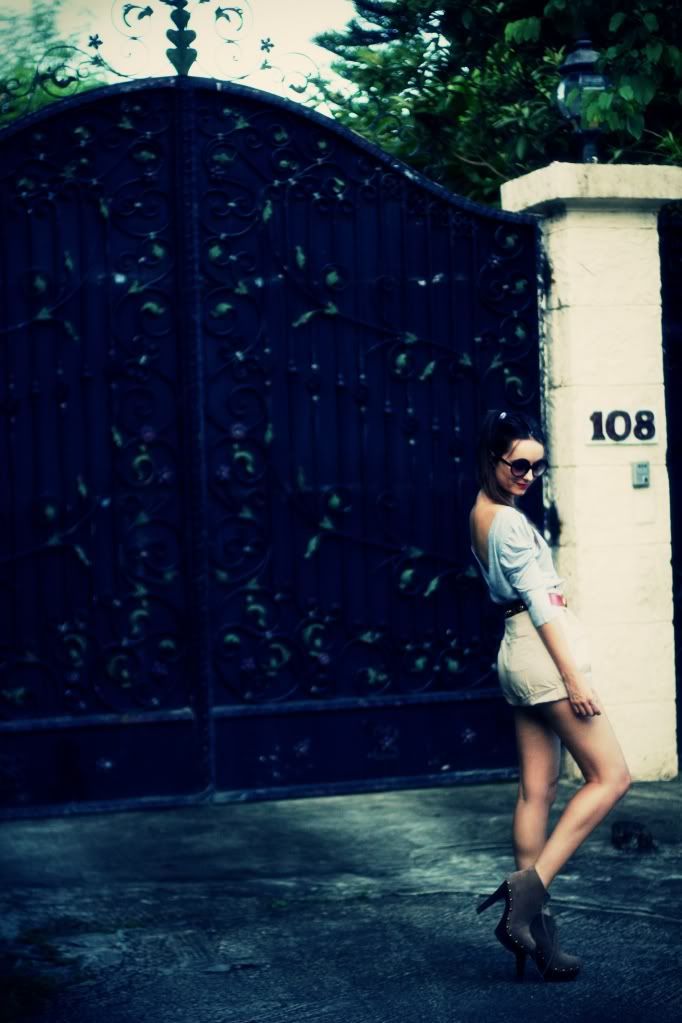 Grey Jersey Top- Worn backwards: Random London Boutique, Paper Waist Shorts- Rolled up: Zara (shudder!) Belt: Vintage, Le Swing, Booties: Steve Madden, Sunglasses: Oysho (ancient)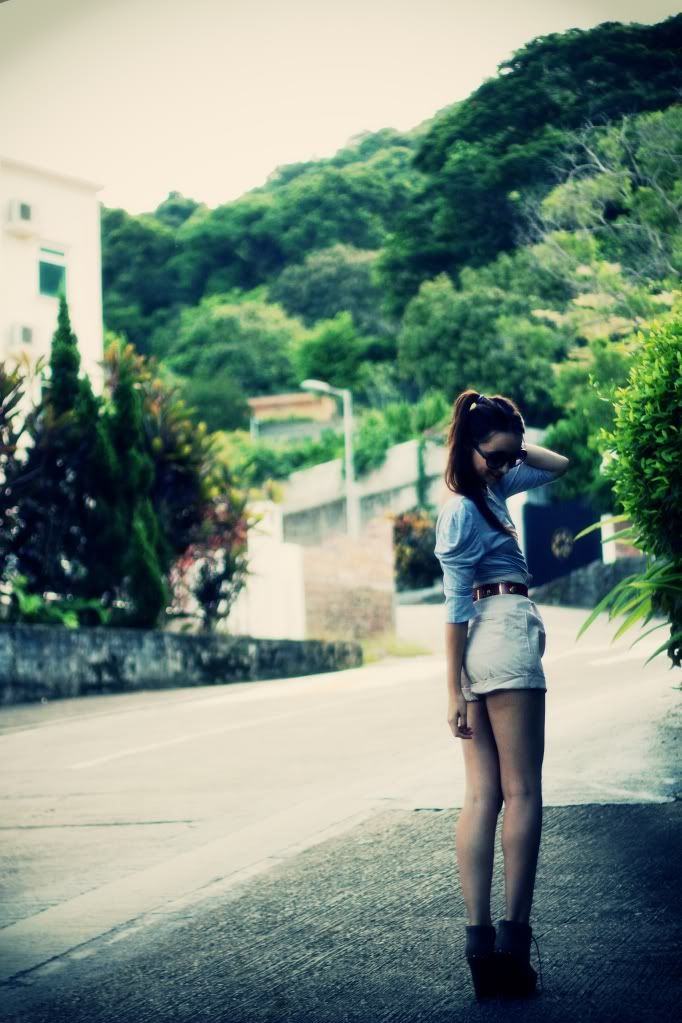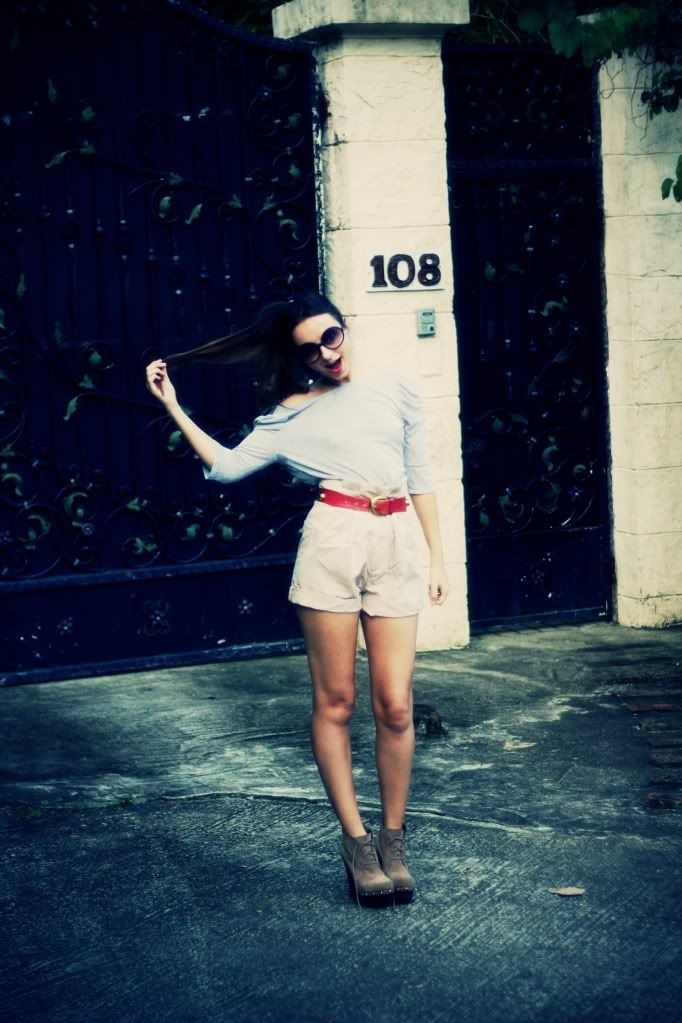 A lovely surprise from my new HK bestie Ankita @ Dear Ankita! <3
I thought I'd give you all a break from my hat wearing and do a shoot when I am 90% casual, add some heels and a belt...and BAM, less slouch, more pazowch! In this heat, I have to actually wear my hair up most of the time so save it sticking to my back whilst I sexily swelter all over myself waiting for the bus!!! Mmm hotness!!!
I wanted to introduce two bloggers too... The first is the lovely Tee from "
Chiffon Dreams
" who wrote me a gorgeous email asking if I would be interested in answering some questions for her Designer Spotlight Series. I tell you what, this girl is a natural, she asked such great questions! It's always such an honor when people are actually interested, and let you know too! So thank you Tee! I enjoyed writing this interview! You can check out said interview, and her lovely blog
HERE!
Thennn, I had a lovely surprise from my new Hong Kong friend Ankita on her truly awesome HK inspired blog "
Dear Ankita
". Probably the best thing about blogging is the networks of like minded people you meet, all over the world! This girl is tops, I'm most excited to spend a while heap of time with her :) Thank you most delightful one! :)
And THANK YOU SO VERY, VERY MUCH to all of you lovely, gorgeous people who wrote the amazing things that you did about the
Zara Issue!
... you all give me mega drive to do this, I could for sure not go on without you all! So Thank you a million times, every word was so very much appreciated. xx
Photography by Albert Dedeu