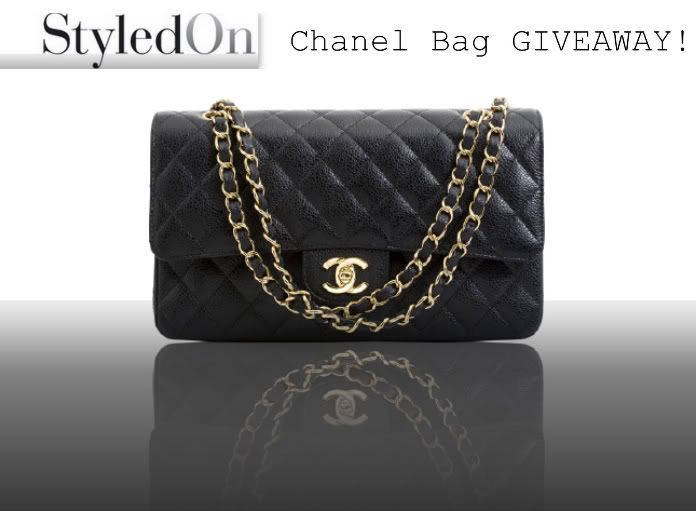 Hello bunnies! Loooong time no say hi!
I've teamed up with the ever wonderful and amazing
StyledOn
to get you in for a chance to win this ridiculously stunning Chanel hand bag... Dreamy much?! You might remember I was featured on StyledOn's blog love page a while back along side some kickass bloggers... Below if you don't!!!
Here they showcase their favorite bloggers of the moment. This site is so much fun... a must for finding out about new bloggers and everything fashion... Check it all out
here
!
To be in for a chance to win this stunning little beauty simply:
1. Like/Follow StyledOn on your
Facebook
/
Twitter
2. Update your status on your Facebook or Twitter account to say "......................" is so StyledOn (For example: Fedora Hats are so StyledOn!)
3. Fill out the StyledOn
entry form
and hit submit
Tadaaaa, your in for a Cha-nel Cha- Cha-nce! The winner will be announced on the 12th of October... so get to it bunnies!!! GOOD LUCKKKKK! :) xx