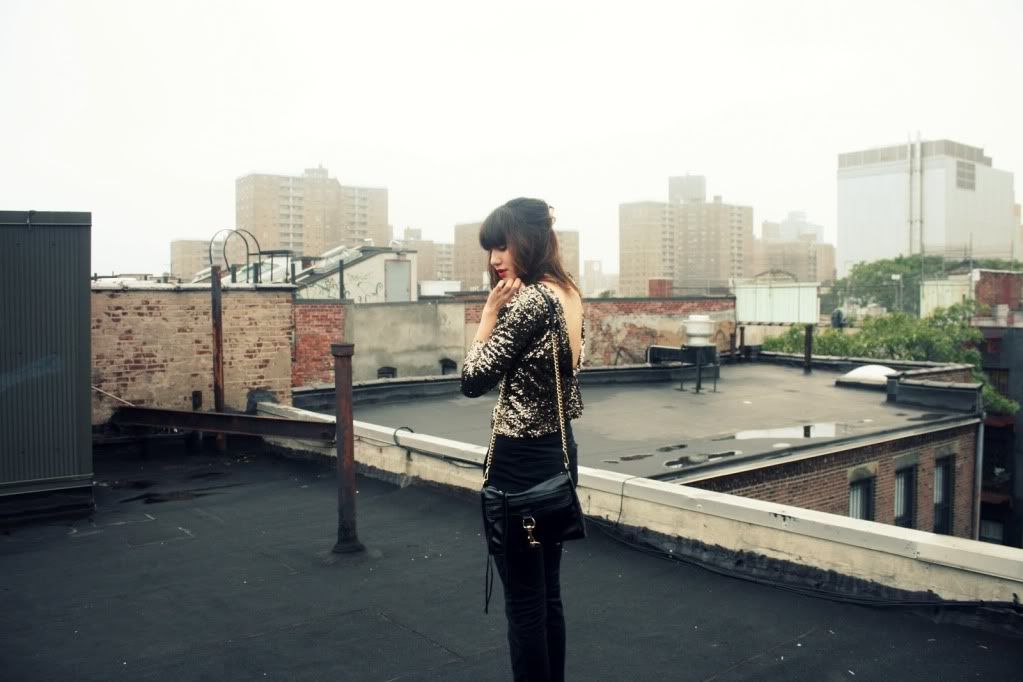 I could barely restrain myself from having one of my Disco Pony Sequin Jumpers flown off speedy Disco style to
Natalie
in NYC as soon as I could! I always have a lovely bunny such as Natalie, or
Annika
, or one of the many other stunning Disco Ponies in mind when I am designing pieces... They come to life when I imagine them on a rooftop in NYC or a beautiful Swedish garden, being loved by their owners! I have to say, every single one of you beautiful girls out there who has bought, or enquired about a Disco Pony piece has made me feel so amazing with the love and pride you wear/will be wearing your pieces with. I get the most wonderful emails from you all expressing your love! Even if you can't have one for yourself just yet, you always let me know that the Disco Goal is imminent! I really love you for that! So thank you! I think Natalie always gets exactly how I imagine the piece being worn... she teams it up so simply with the perfect black peg legs and a red lip. It's all about the red lip right!
So thank you to Natalie, and to all of you for the wonderful, never ending support you have shown! It's going to feel very good to have everything together at some point in one place, where you can come to and browse the collections and get in touch etc! Soon Ponies! Sooooon! :) xx
To order your very own hand crafted Disco Pony piece, please send me an email to: zoeycrystyna@gmail.com
*The Natalie Bronze Age Disco Pony Jumper:

€120. For Custom tailoring prices vary.